How to identify an Certum S/MIME with a correct electronic signature?
The Certum S/MIME certificates confirms the authenticity of your identity online.
You can send E-mails without worrying that they have been tampered with in any way. Conducting private electronic correspondence has never been so secure.
Example 1
Trusted E-mail signed using the Certum S/MIME (View of a signed E-mail in the Outlook E-mail program):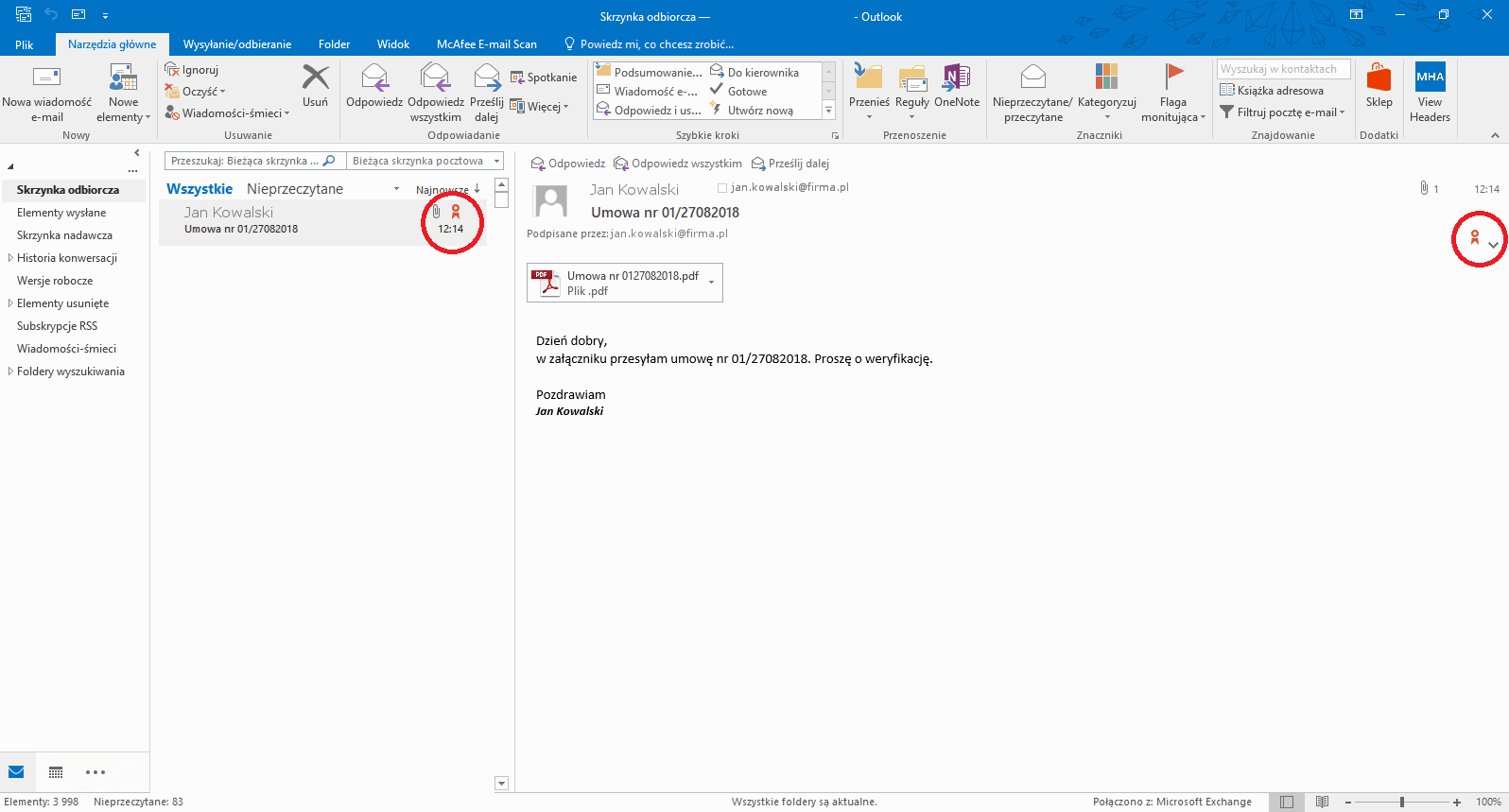 This icon informs the addressee that the message has been digitally signed with a Certum S/MIME and therefore comes from a trusted source and allows to verify the identity of the sender
Click on the cotillion icon (

) to display the certificate details. Here you can verify the source of the message (sender) and check whether the message has been modified by a third party. When a correct certificate is displayed, it is a guarantee of secure and confidential E-mail correspondence.
Example 2
A message saying that the Certum S/MIME certificate has been properly verified indicates that the sender has properly signed the E-mail message.